If you've been interested in geolocation for any length of time, you'll already be familiar with some of the most common tools that researchers make use of: Google Maps & Street View, Google Earth, reverse image search tools, Suncalc, and so on. There are many lesser-known tools that are also useful and can help to fill gaps in your investigations. Let's have a look at a few of them.
What Is Where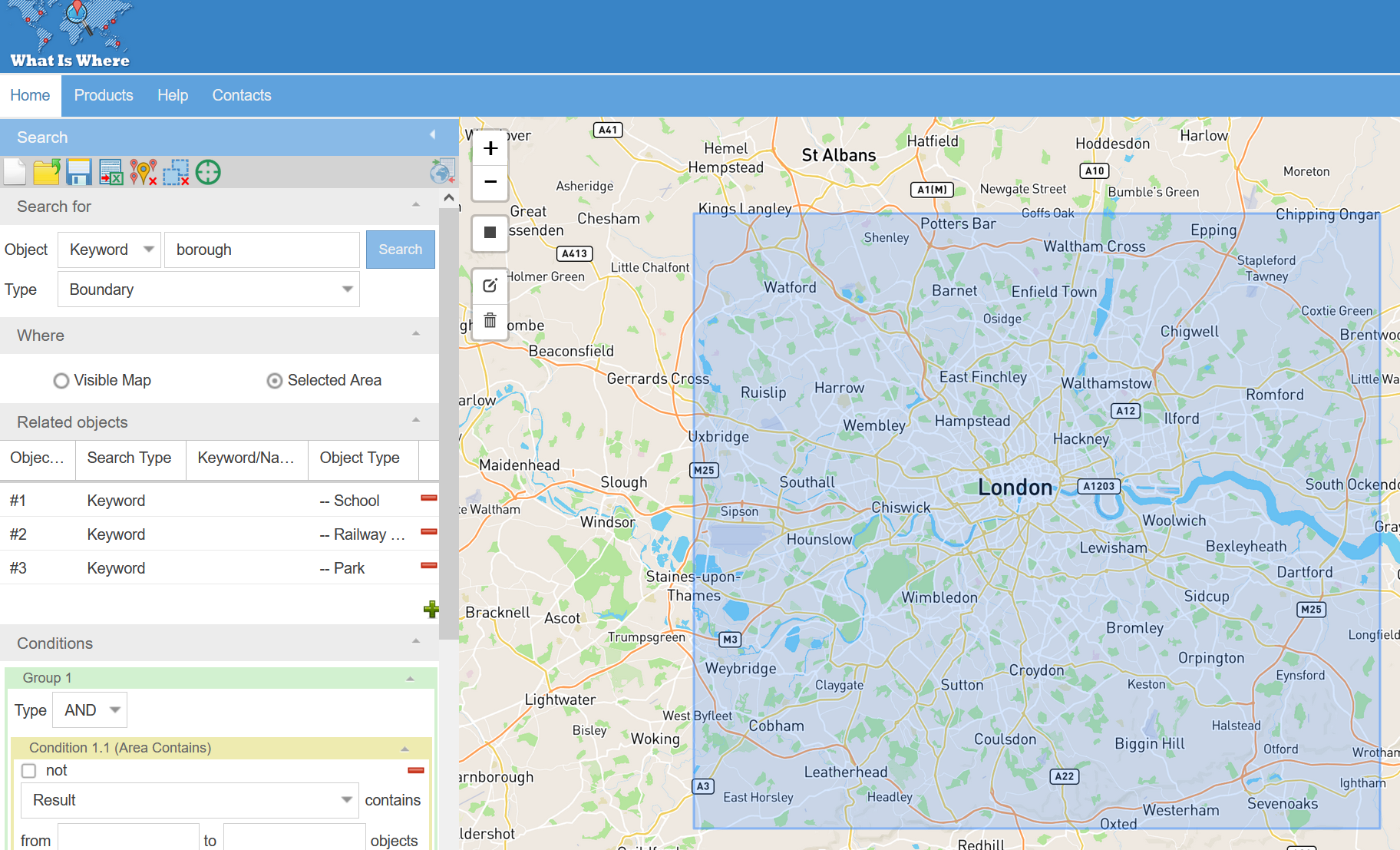 What Is Where is a more user friendly way of querying the Open Street Map database. It helps you to build queries in a similar way to Overpass Turbo, but without the complex query language and syntax. So if you want to find parks in London, or schools within 200m of a main road in Berlin, you can build the queries using a series of drop down menus that match OSM's pre-defined categories.
For example you can pick a category from the menu like "Aerodrome" and then use an appropriate keyword from the OSM Tag database to refine your search. This makes your results more accurate but will also help to keep the server response time low.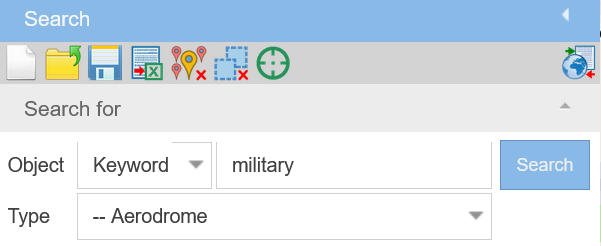 If you get stuck there are several example queries in the site documentation that you can customise and adapt for your own needs. It's still worth learning the Overpass Turbo query language if you intend to use the tool regularly, but What Is Where is a great place to get started.
Kartaview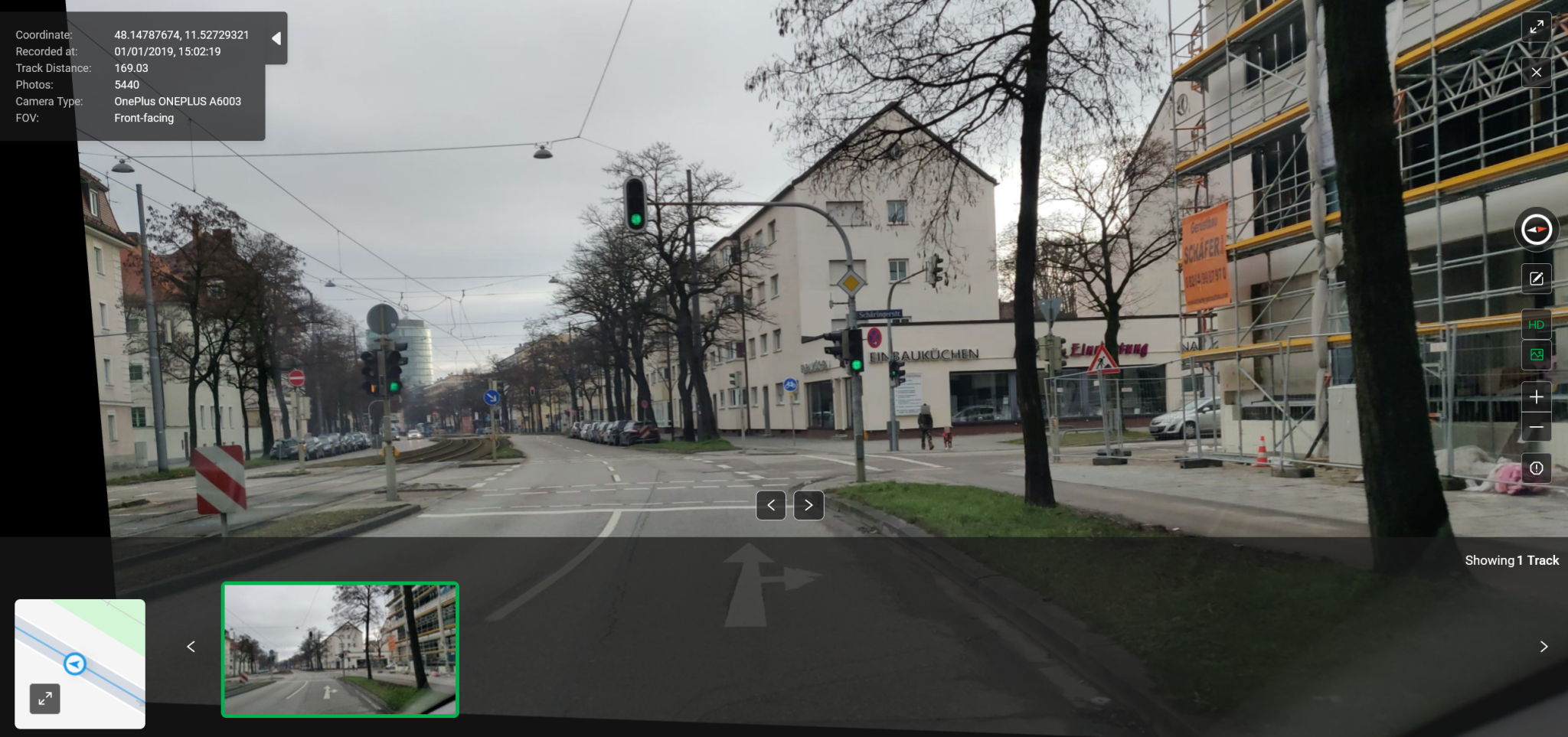 Kartaview works in a similar way to Google Street View in that it offers street-level imagery that is accessed from an interactive map but it differs from Street View in two important ways. Firstly the images are uploaded directly by users from their mobile devices. There is no Kartaview Car. Secondly Kartaview offers coverage in areas where Google lacks it, such as in Germany. It's also very similar to Mapillary, even if it is not as well known.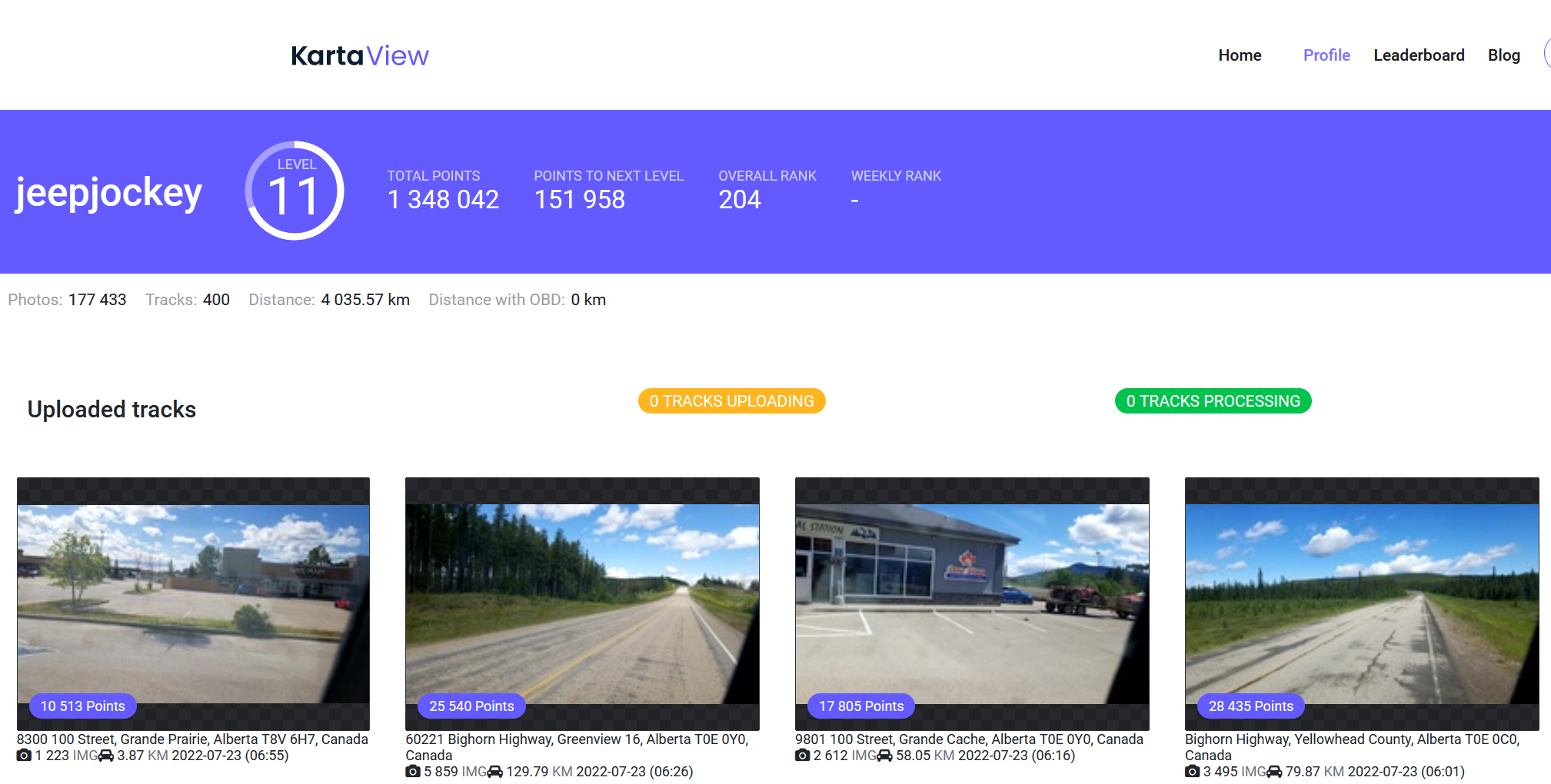 Kartaview contributors are incentivised to upload content via a leaderboard ranking system which rewards the amount of content uploaded. Users also have their own profile pages where it is possible to see the images uploaded by each user. For example this is the user profile of current all-time leader JB Brown who has uploaded more than 30 million images at the time of writing.
Unlike other platforms, Kartaview also displays some metadata associated with the uploaded images such as timestamps, device, and operating system information.
Open Traffic Cam
Open Traffic Cam is a collection of publicly accessible traffic camera feeds from the USA. Simply zoom to the section of the map that you're interested in, and click on one of the pins to view the camera footage. Getting results with this tool can be a little hit and miss. Some cameras are offline or no longer updated so there are a few dead links but the majority still seem to work.
Google Earth: Sunlight & Shadows
Google Earth Pro (the desktop version) needs little introduction as a geolocation tool, but you might not be aware of the Sunlight tracker that allows you to plot the sun position and shadow lengths that help with verifying the time of day. It lacks the fine detail of Suncalc, but it presents the information in a way that is much clearer.
Here's Frankfurt in Google Earth (3D buildings are enabled).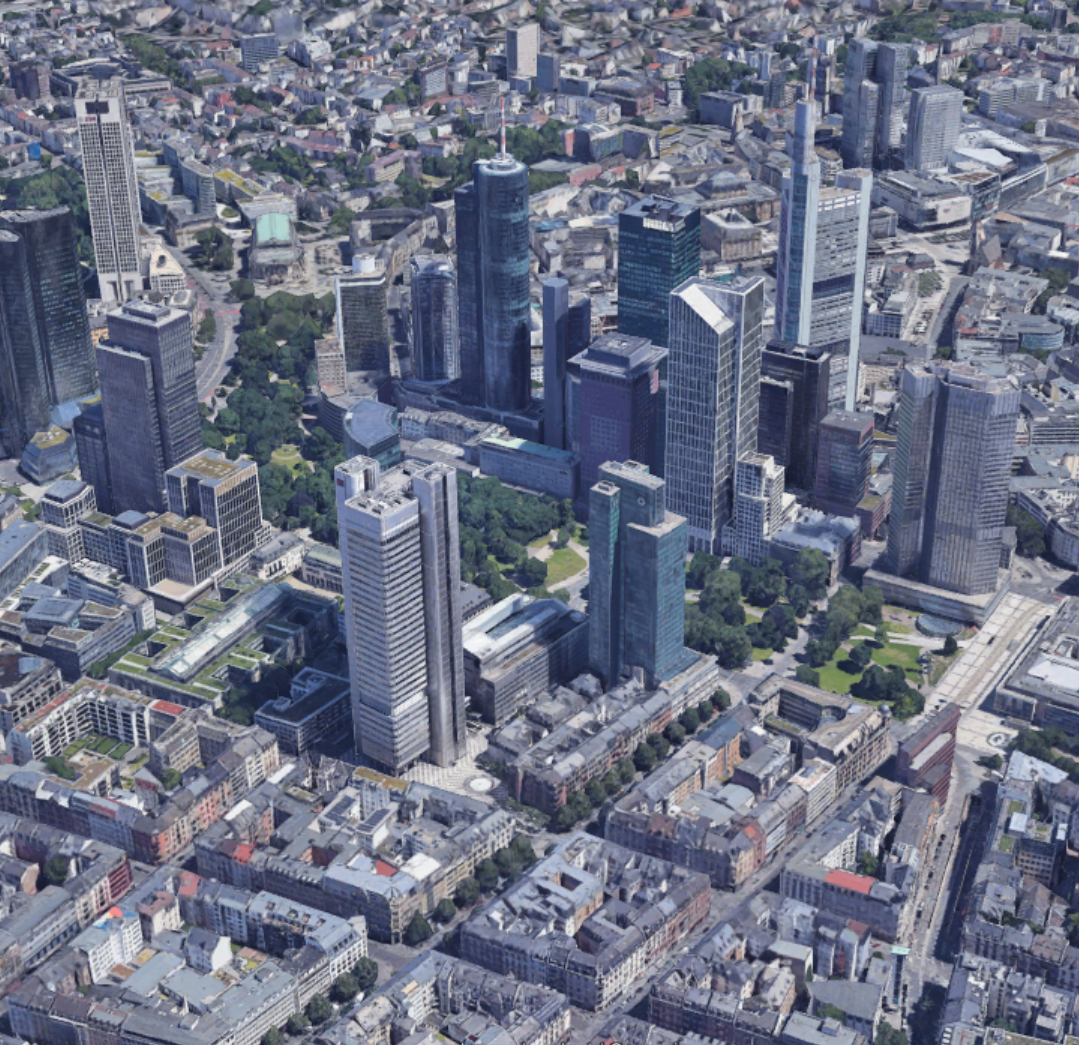 By clicking on the sun icon in the menu bar, a slider appears that can be used to adjust the time and date. The shadow and sun position will adjust automatically.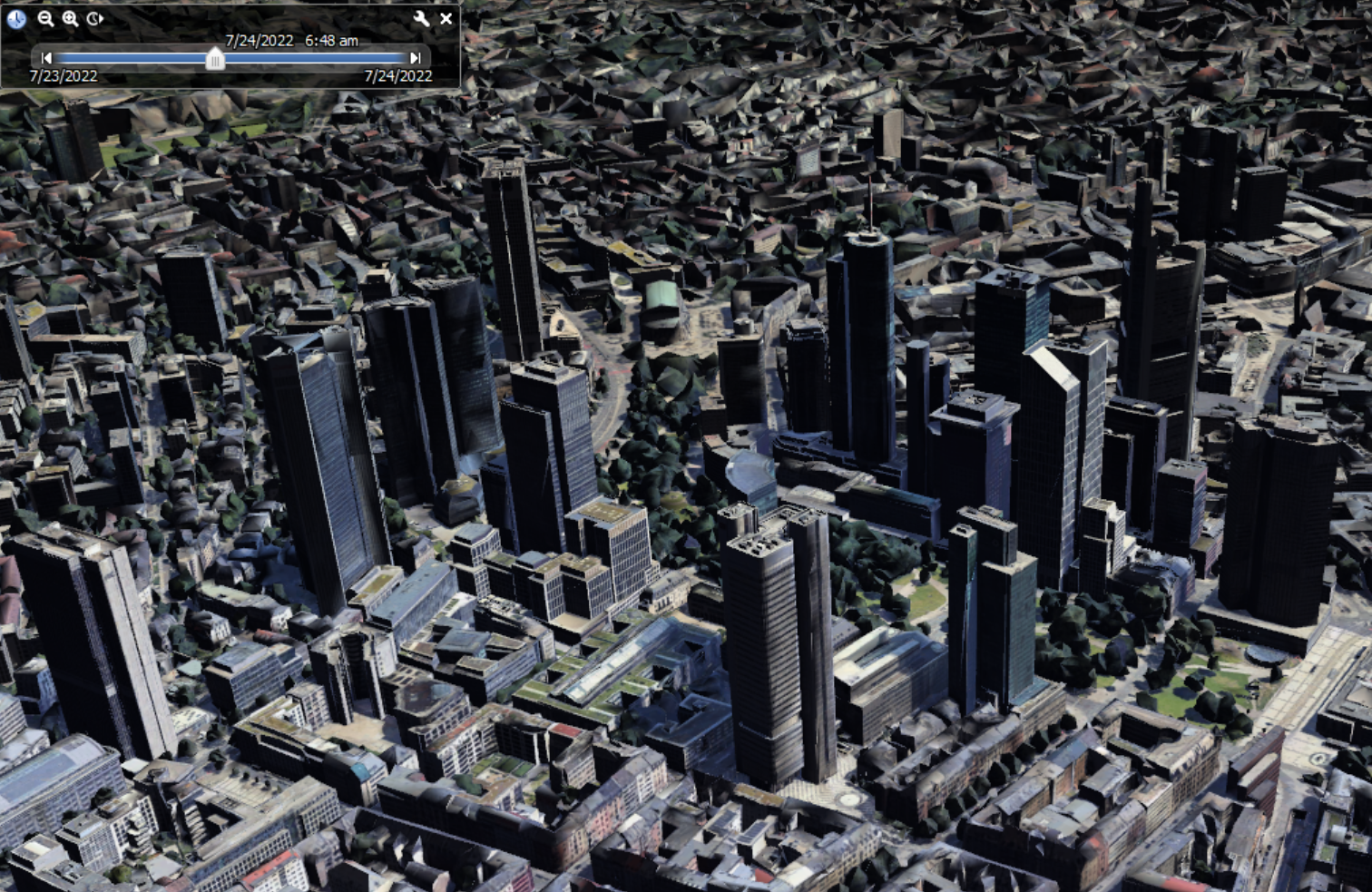 The sun position moves too. Here's the sun as seen from Frankfurt at around sunrise time on 24th July 2022: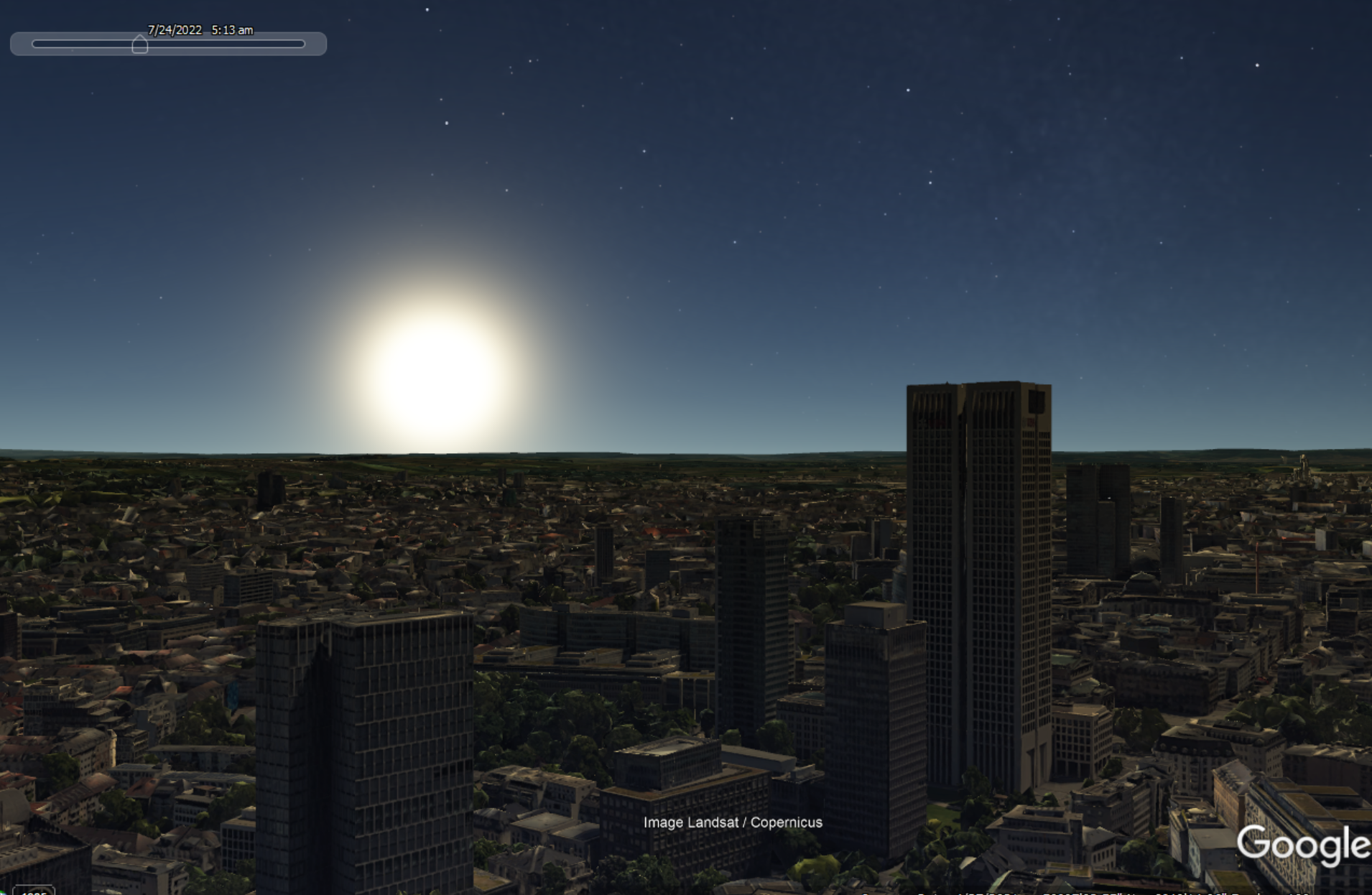 Now here's the same position, but in the middle of the night. Note the star constellations.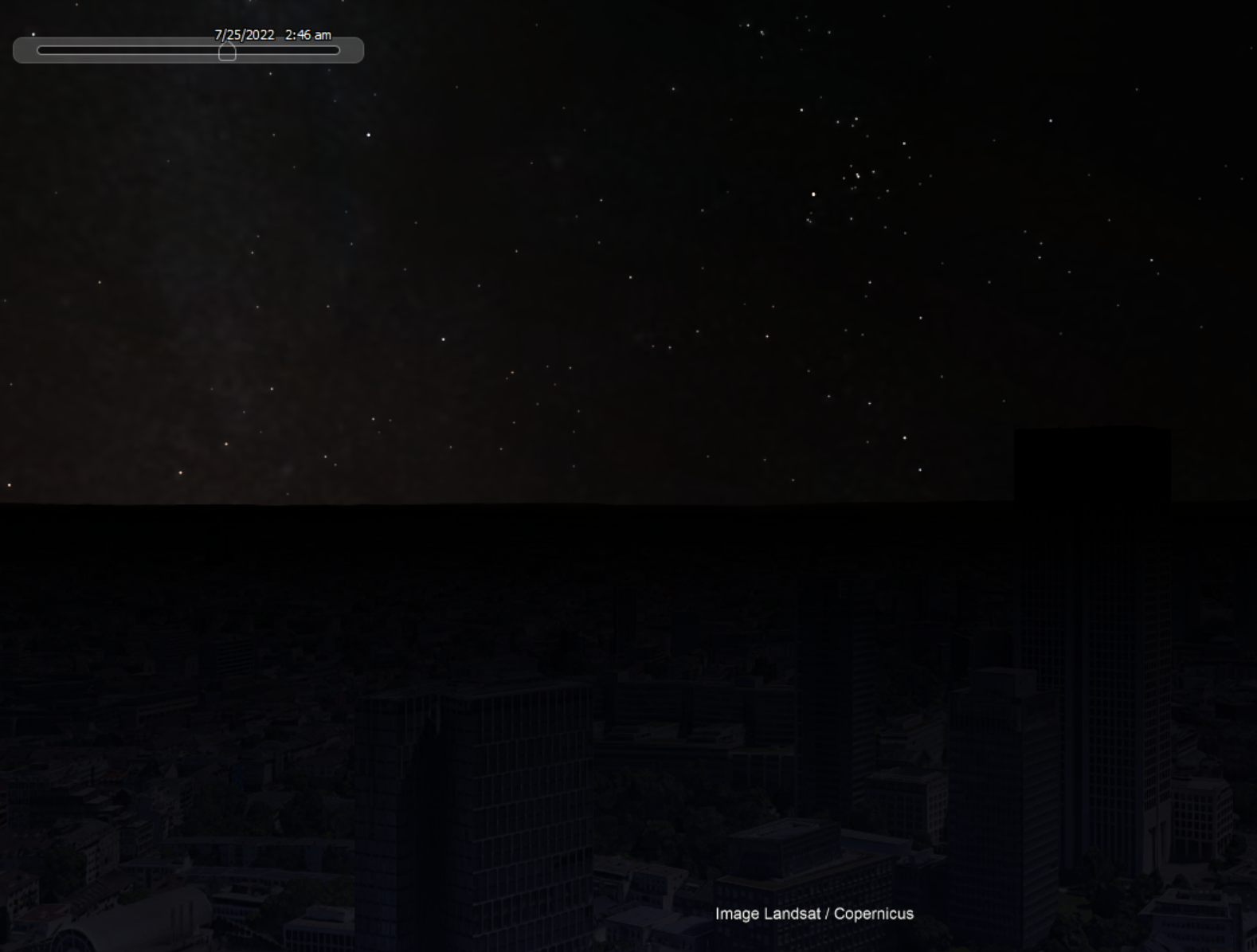 If you want to be more precise with your timings, click on the spanner icon next to the slider and enter your time/date parameters manually: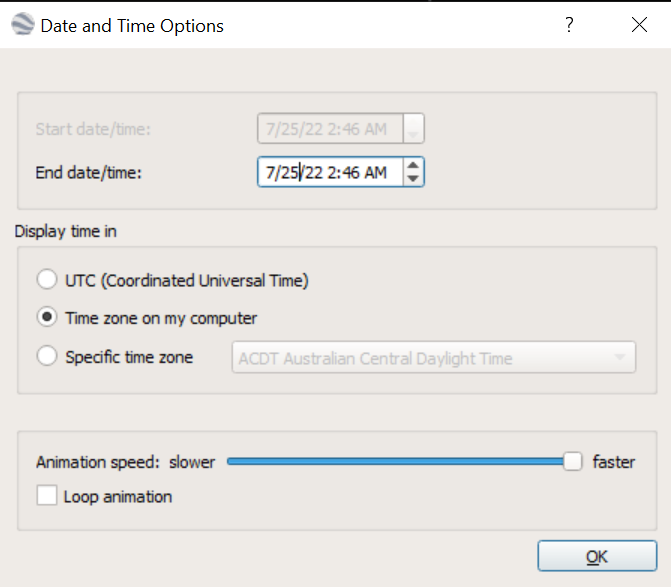 F4 Map
F4Map uses Open Street Map data to plot individual buildings on a 3D map. It's an extremely useful tool when there is no 3D building coverage in Google Earth and when your verification requires a high level of detail. Here's Hamburg as rendered by F4Map: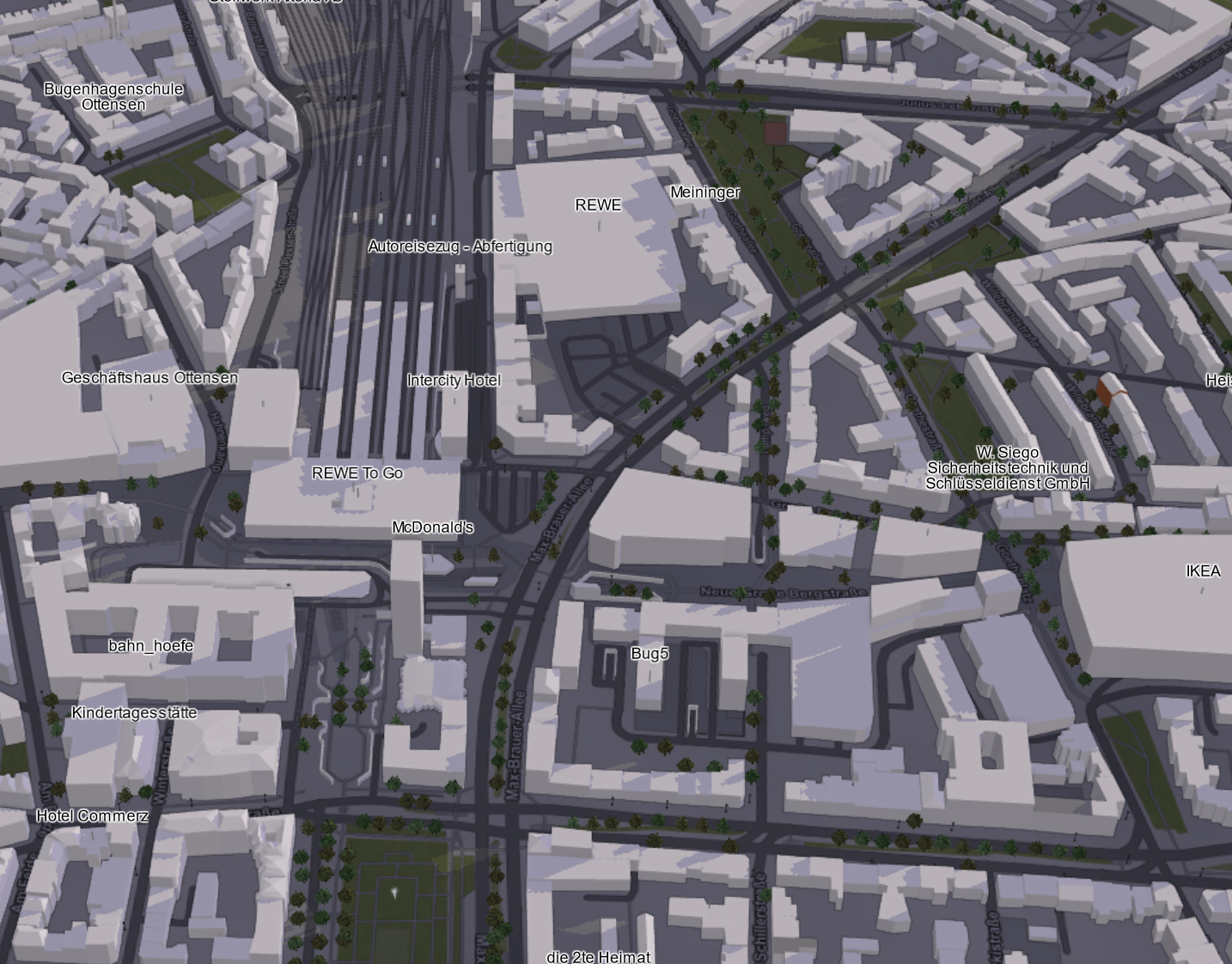 F4 Map also supports the display of shadows, weather conditions and the sun position at different times of day, although this is limited to just morning, noon, evening, and night. To turn features on and off, just click on the settings menu and choose Graphic Options.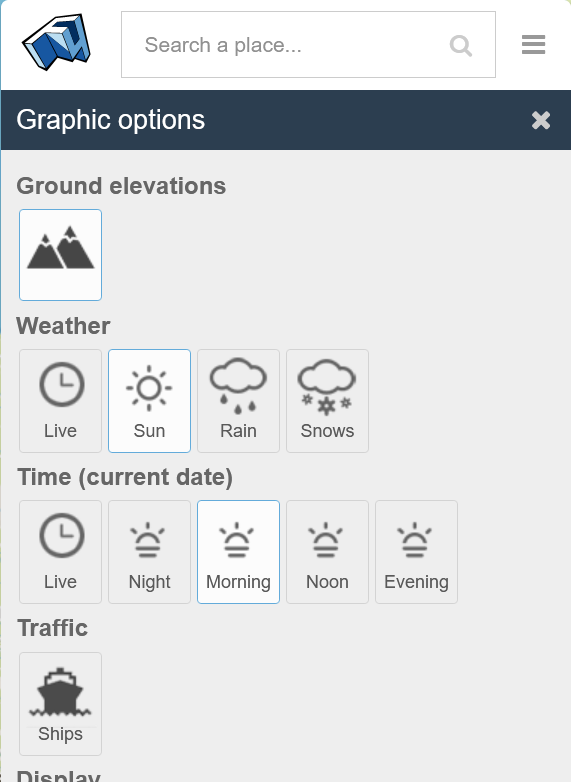 The 3D buildings are based on Open Street Map data, so global coverage is much wider than 3D building locations in Google or Bing Maps, which rely on complex layers of aerial imagery for the 3D effect. Even more useful is the incorporation of 3D terrain data to render landscapes as they appear in real life. It isn't enabled by default, so to activate it use Settings > Graphic Options > Ground Elevations.
Here's Innsbruck before and after Ground Elevations are enabled: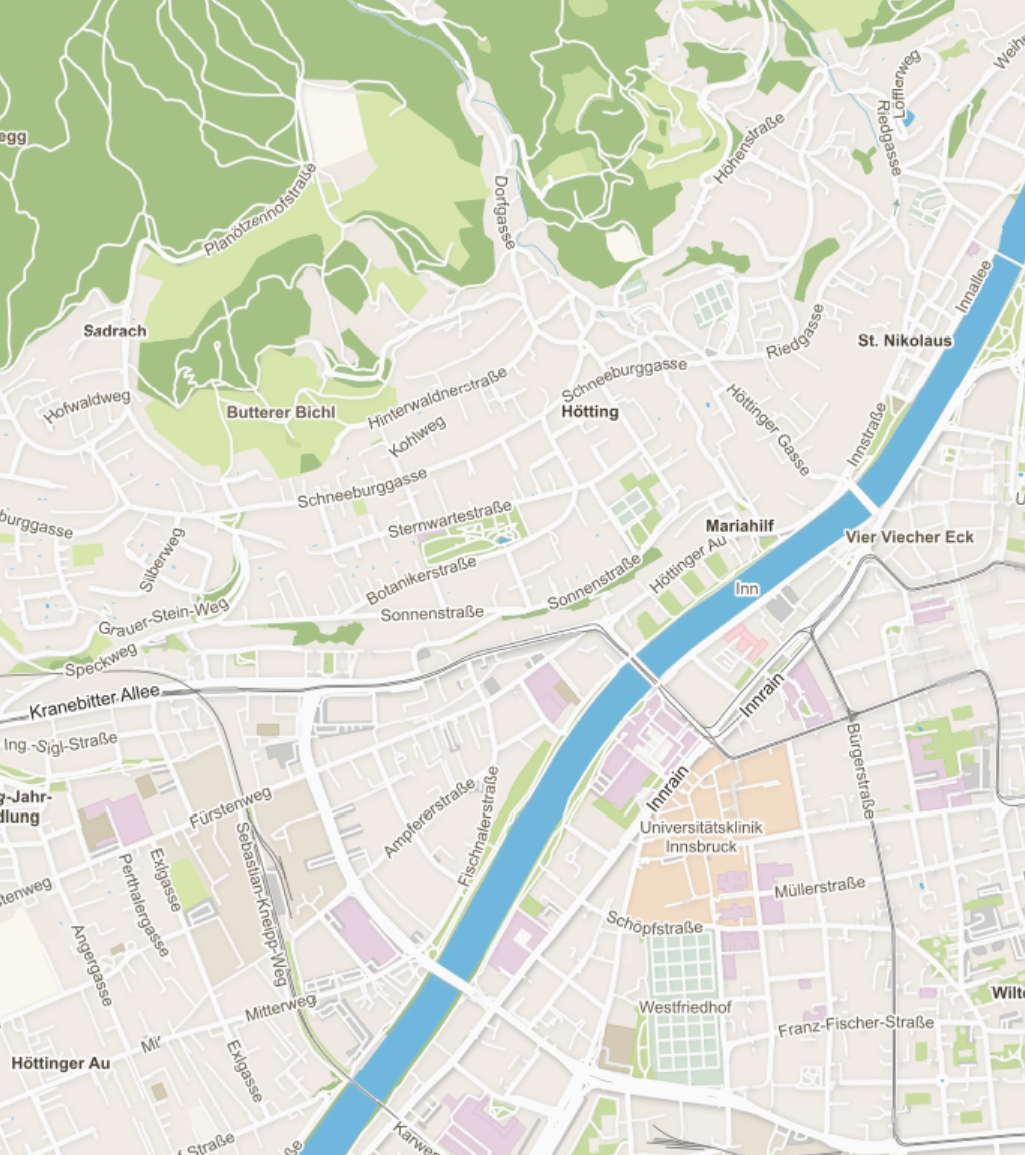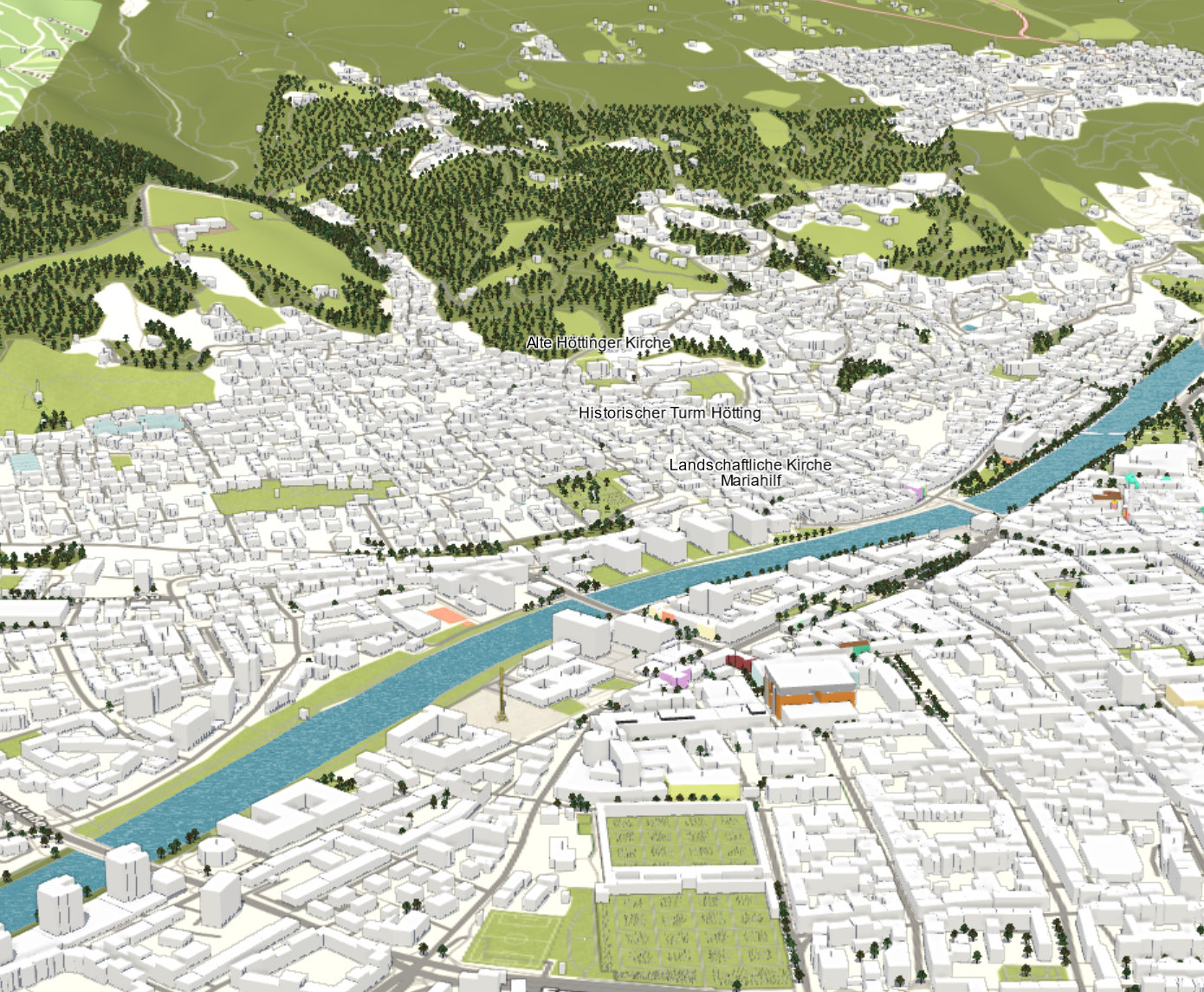 3D Sun Path
3D Sun Path is made by Andrew Marsh and lets you visualise the sun's position, azimuth and shadow length when you're trying to chronolocate an image. It's similar to Suncalc and in my opinion it displays the necessary information in a much clearer way.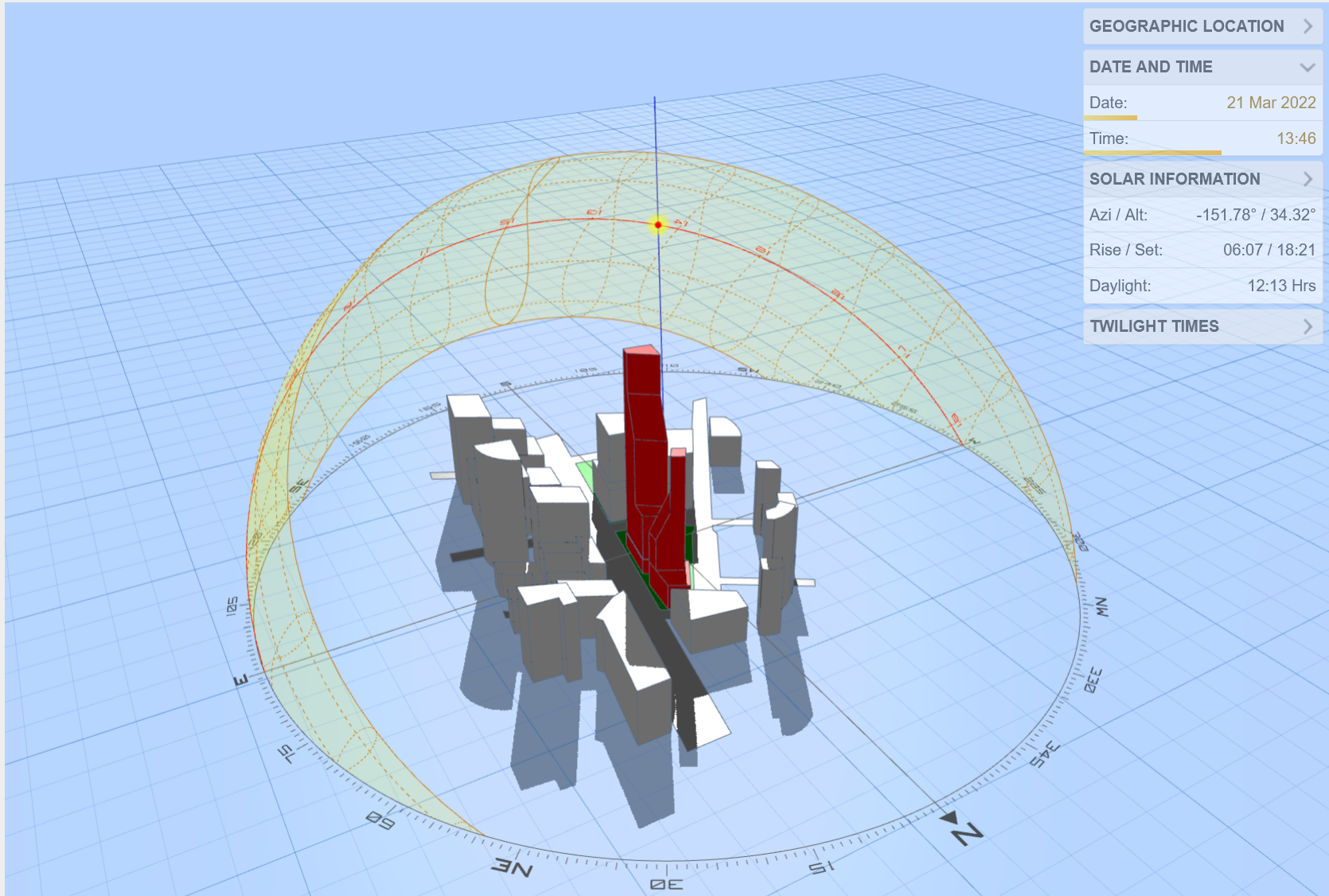 It is also integrated with a wide range of open source mapping and satellite image tools for more refined results.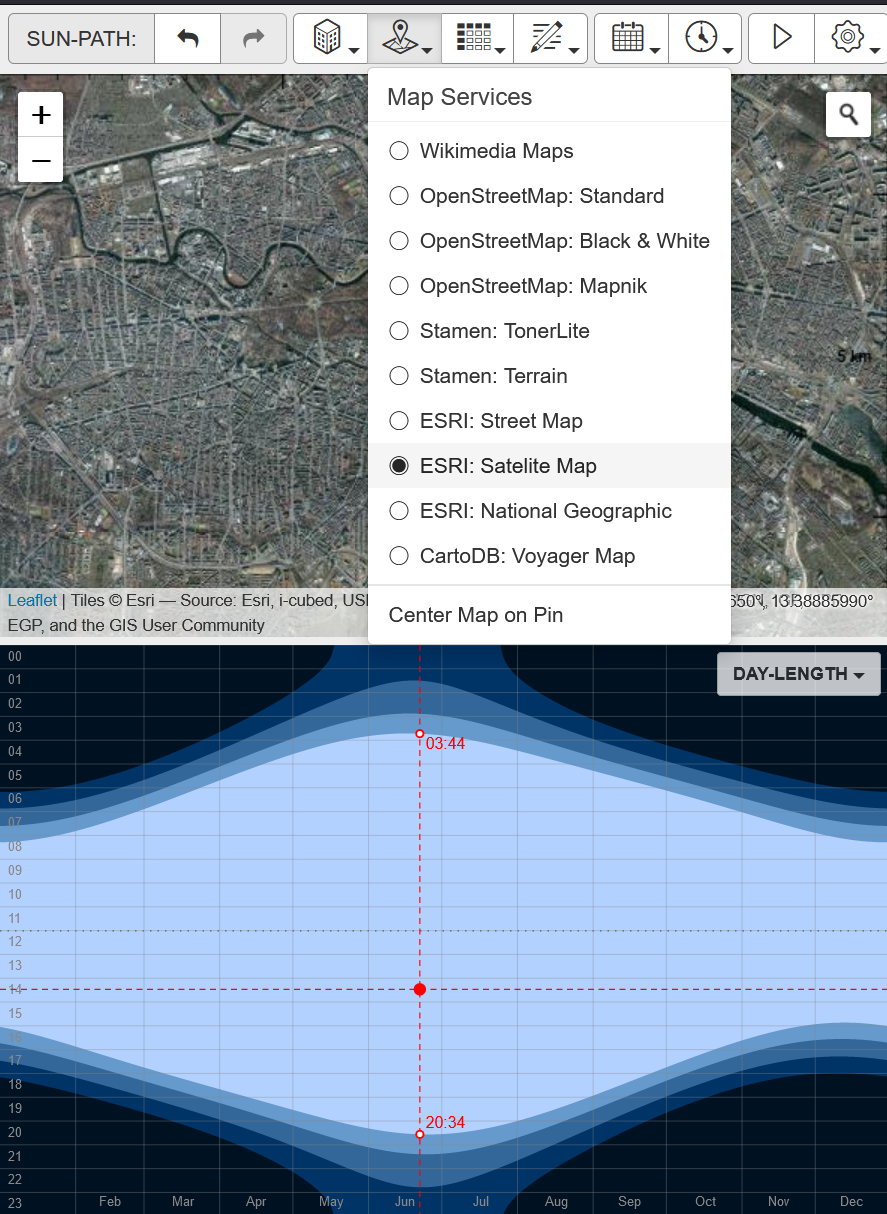 Simply choose your location and enter time/date parameters to track the sun's position and shadow lengths for that location.
These are just a few of the many useful but less well-known geolocation tools. If you found this interesting I've written many other posts about geolocation techniques, and there are other useful tools in my OSINT bookmark collection. I've also made a couple of Ten Minute Tips videos on geolocation that you can find here.