Cyber Incident: The Biggest Business Risk to Any Industry in 2020 🔗︎
According to Allianz Risk Barometer 2020, cyber incidents have been identified as the number one business risk to any industry. In comparison with 2013, when it ranked 15th with just 6% of responses, it is clear how quickly awareness of cyber incidents has grown, driven by companies' increasing reliance on their data and IT systems.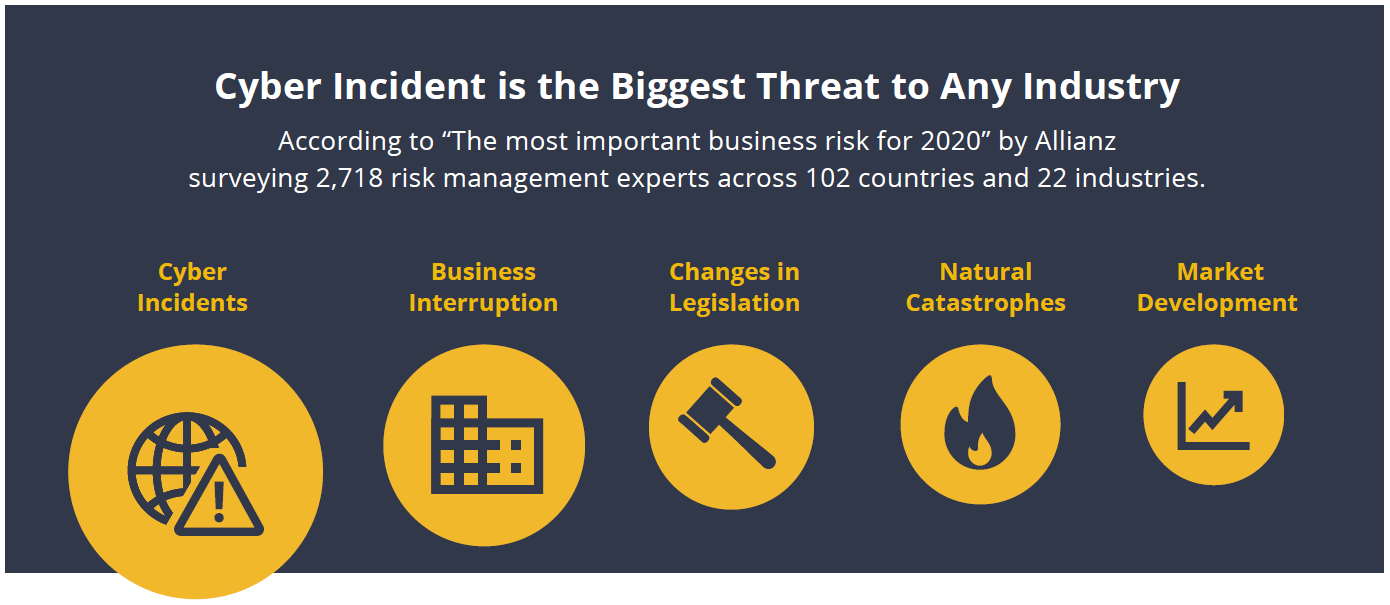 Threats and tactics are increasing both in number and sophistication at a pace that is hard to keep up with and, unlike other threats, cyber incidents possess the knowledge and sophistication from both malicious actors and mitigators which can often reinforce each other.
Key Challenges for Cyber Threat Analysts Fighting to Keep Their Organizations Safe 🔗︎
2021 brings the transition to a new decade and in turn, so will cybersecurity. Gone are the days of networks isolated behind a company firewall and a limited stack of enterprise applications. The current paradigm demands a wide variety of applications and platforms, all of them requiring protection. Cyber threat analysts have become aware that cyber incidents no longer come in the form of just stolen passwords, but rather a threat to the entire business' existence.
Analysts and investigators will have to look at cyber security from a variety of perspectives, investigative flows, and data sources, to keep on top of and anticipate all possible threats that may come their way. This is easier said than done, as dynamic growth environments come with different challenges.
Whitepaper: How Data Mapping and Data Visualization Supports Cyber Threat Analysts 🔗︎
In this whitepaper, we will address three key challenges that analysts face when it comes to deep diving into investigations quickly and how Maltego's key features can help overcome those challenges.
Download the whitepaper using the form below to learn more about how you can streamline cyber threat analysis process and better protect your organizations from cyber threats.