This July, we are launching the Maltego Demo Series—A monthly webinar where everyone can learn more about how Maltego customers and experts use Maltego in real-life use cases.
Maltego in Action: Our Monthly Demo Series 🔗︎
The Maltego monthly demo series will take place on the last Thursday of each month, starting from July 2021. The demos are designed for everyone interested in making the internet safer—SOC teams, threat intel analysts, researchers, law enforcement, Trust & Safety teams, and more.
Through this demo series, we aim to equip investigators and analysts with knowledge, techniques, and best practices for the use of OSINT and link analysis. We will accomplish this by showcasing real-life investigations, where we identify and map information from dispersed sources into a visual graph to combat cyber threats faster and more precisely. Each 30-minute demo will focus on how actual Maltego customers and users utilize Maltego's full link analysis capabilities as well as its integrations with trusted and renowned data sources and intelligence feeds.
After each live demo, participants will have the chance to dive deeper into the use case and topic with a live Q&A session, get their hands on a trial license key to try it out, and book a personalized demo session tailored to the specific needs of their team.
Upcoming Maltego Demo Topics for 2021 🔗︎
Find the topics most interesting to you and your team and join us for a hands-on session to enhance your investigative skills!
July: Transforming Incident Response Investigations 🔗︎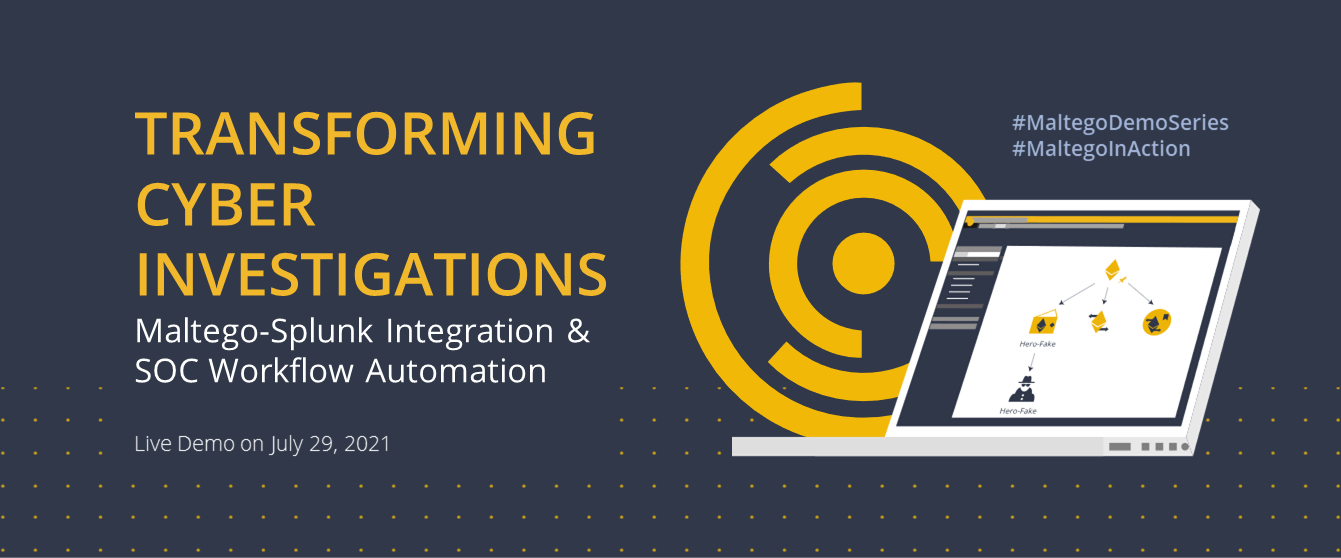 In our very first monthly demo session, Maltego's Global Key Account Manager, Bradley Taylor will demonstrate how Maltego reduces resolution time for complex cyber incidents from hours to minutes by:
Integrating with SIEMs like Splunk
Automating SOC workflows
Leveraging threat intelligence from VirusTotal, Intezer, and Recorded Future for further enrichment
August: Transforming Threat Intelligence Investigations 🔗︎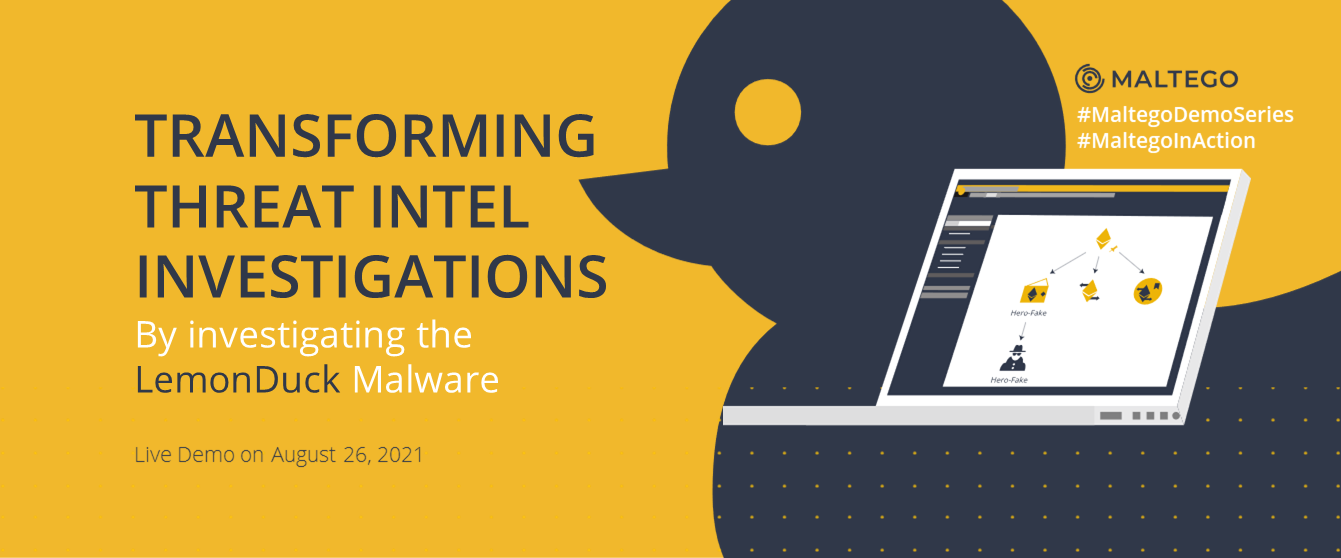 In our August demo session, we will show how Maltego supports threat intelligence investigations by enabling analysts to pull various threat intelligence feeds and reports into the same visual analysis interface.
Deep dive into the LemonDuck malware investigation with us and learn how to identify IOCs to protect your organization.
September: Transforming Person-of-Interest Investigations—Coming Soon! 🔗︎
In our September demo session, we will walk you through best practices to optimize person of interest investigations using OSINT, social media intelligence, and global identity databases.
Moving forward, we will introduce other use cases surrounding the topics of ransomware attacks, fraud investigations, and other investigations that our customers and users deal with on a daily basis.
To ensure that you don't miss out on the upcoming demos, follow us on Twitter and LinkedIn and sign up for our email newsletter now!
We look forward to seeing you in our next demo session. Happy investigating!