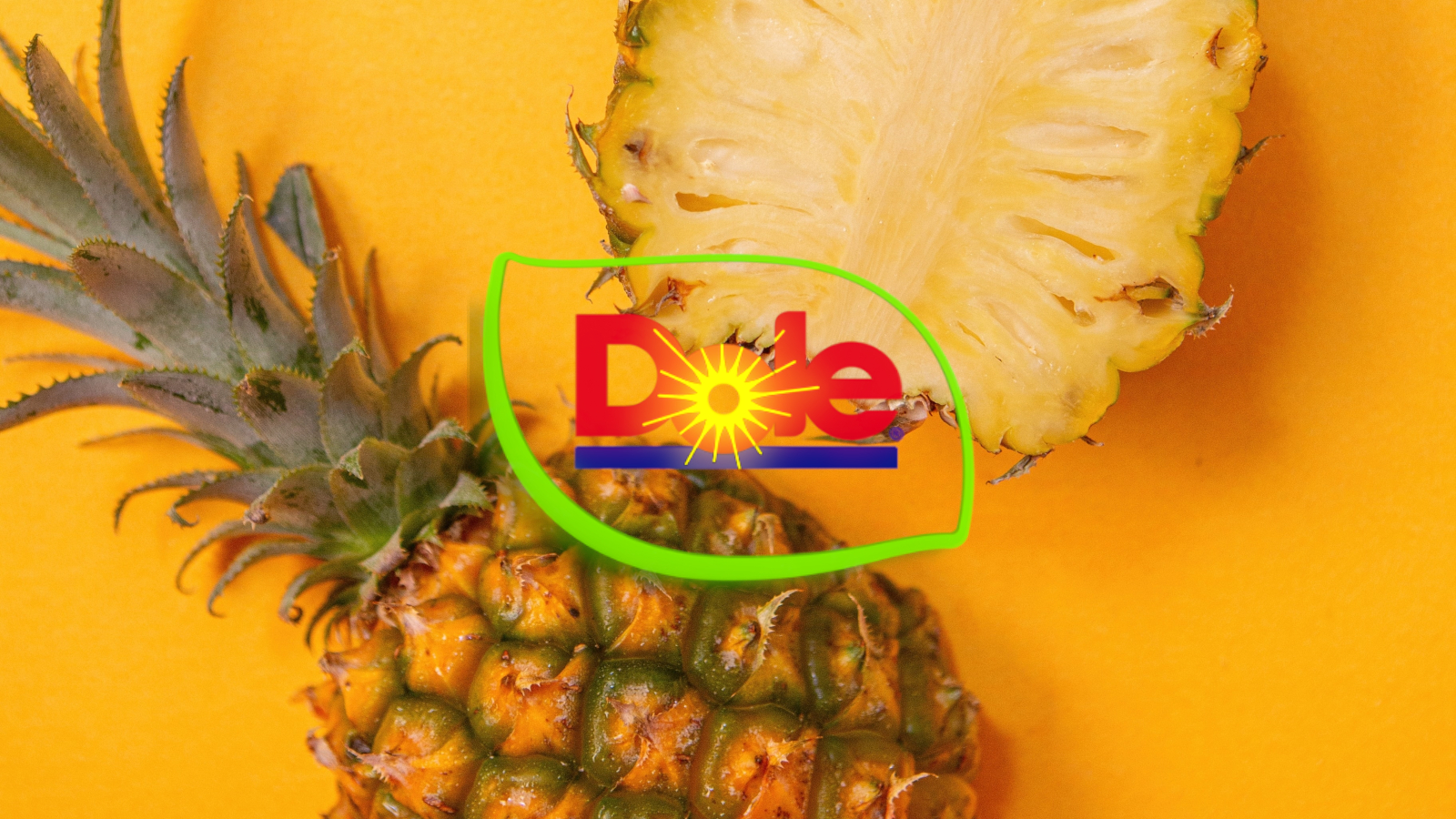 Dole Food Company, one of the world' largest producers and distributors of fresh fruit and vegetables, has announced that it is dealing with a ransomware attack that impacted its operations.
There are few details at the moment and the company is currently investigating "the scope of the incident," noting that the impact is limited.
The company employs around 38,000 people and has an annual revenue of $6.5 billion. In a statement on its website, Dole says that  it has already engaged with third-party experts who help with the remediation and security of impacted systems.
Law enforcement authorities have also been informed of the incident.
Although Dole characterized the impact as "limited," a memo leaked on Facebook by a Texan grocery store indicates that the food giant was forced to shut down its production plants in North America
It appears that Dole has also halted its shipments to grocery stores.
"Dole Food Company is in the midst of a cyberattack, and [we] have subsequently shut down our systems throughout North America," reads the memo.
"Our plants are shut down for the day, and all shipments are on hold," the company said in the notification to its partners.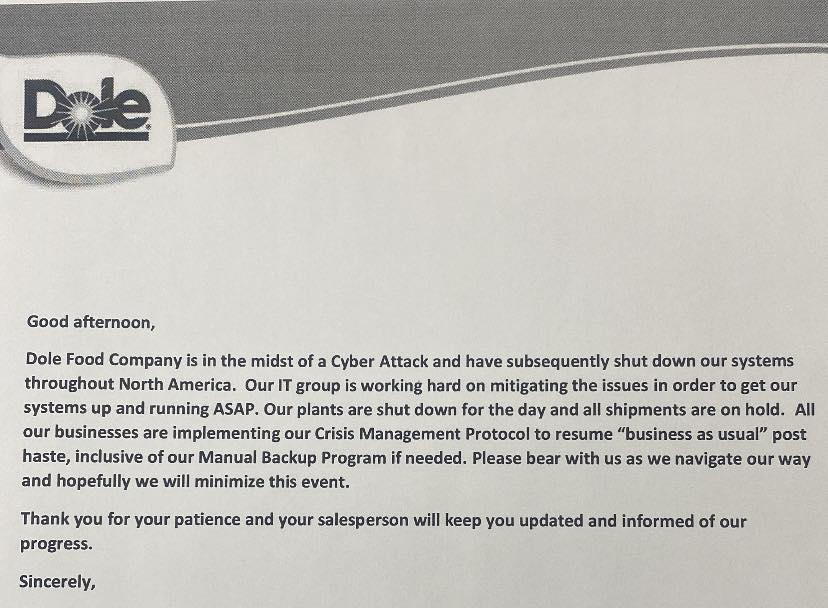 Consumers have been complaining about prepackaged Dole salad shortages on store shelves for over a week now. Although the company did not disclose when the attack occurred, it is likely that the shortage was caused by this ransomware attack.
The memo sent to stores mentions that Dole will implement its crisis management protocol that includes the "Manual Backup Program." This means that the firm might return to manual operations, which should resume production and shipments, albeit at a slower pace.
BleepingComputer has contacted Dole to learn more details about the cyberattack but the company declined to provide a comment outside the public statement.