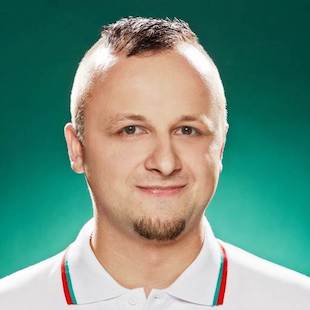 As routine work is increasingly performed by automated systems, exciting new jobs are likely to emerge in cybersecurity. Positions in outer space cybersecurity, AI mentoring, and digital footprint consulting may sound unusual at first glance, but the rapid development of technology could make them a reality in just a few years. Let's take a look at a few of the possibilities.
Outer Space Cybersecurity Engineer
Satellites are one of the most essential pieces of space technology in daily life, used in navigation systems, broadcast media, and other communications. The more we use technologies that rely on satellites, the more attractive a target this type of space-based infrastructure becomes to threat actors.
Satellites and the space industry as a whole require dedicated specialists who can prevent attacks of all kinds. This is particularly true when securing systems such as navigation, engine control, emergency, and communication infrastructure. With the development of space tourism, asteroid mining, and new space stations, there will be rising demand for out-of-earth cybersecurity experts.
AI Mentor
The rise of AI-based technologies and assistants, such as speech-based systems (e.g. Siri, Alexa, Cortana, etc.) has helped make new technologies more accessible. At the same time, they introduce new privacy and security concerns, while their control, regulation, and monitoring requirements go beyond product management and development areas of expertise.
Speculative fiction writer William Gibson envisioned a Turing Police force in charge of controlling AI and AI-based systems in the technological future. We may realistically need AI mentors as a new type of expert who controls and assesses these technologies. Mentors' responsibilities may also include teaching AIs, controlling their access to data, imposing evolutionary constraints, and acting as a parent to the AI. As the complexity and sophistication of these technologies increases, there will be a growing demand for experts like these.
An AI mentor's assistant could be another role. They would be dedicated specialists responsible for creating a "stop" button to prevent AI systems from operating on their own. This involves the development of protection against malfunctions and alternative rescue plans in case computers are out of service.
Cyber Immunity Developer
For decades, people have developed new technologies first, only to think about the cybersecurity implications later. To make the world safer, we'll need a "security-first" approach. Solutions with embedded cybersecurity principles help move us in that direction, allowing a device to be cyber-immune by default, with built-in protection against most types of cyberattack.
This will drive demand for developers with skills in this methodology, creating systems that are secure by design. These will be too expensive to hack, and the vast majority of threats won't be able to hinder their critical functions.
Threat Endurance Manager
A cyberattack can lead to the interruption of production and business processes, posing potential reputational risks and financial losses. Imagine an attacker interferes with the production process of a huge metal processing plant and disables the factory for a day. Because of this, they don't fulfill a bulk order which results in millions of dollars in losses.
Threat endurance managers will be in demand at critical infrastructure sites or large companies that cannot afford such a shutdown. These specialists will be responsible for business continuity and protect companies by controlling IT systems, responding to cyberattacks, and managing software and human errors.
Cyber Investigator
This profession already exists, but over the next few years it will become more complex and diverse, following the increased sophistication of digital systems and the trend toward automation.
We know that these specialists normally manage the aftermath of a security breach, covering the entire investigation and working to eliminate the threat to the organization. They collect evidence based on the results of the incident, analyze log files and events on the network, create indicators of compromise, and much more. Cyber investigators of the next generation will be generalists with skills not only in programming and hacking but also in psychology and decision-making in volatile conditions. Apart from that, they will be experts in robotics and AI, as they would have to work with those newly emerging systems.
Digital Footprint Consultant
This specialist plays a key role in the future protection of a brand against the potential negative effects of a cyber incident. Cyberattackers are well known for extracting data and blackmailing companies by threatening their reputation. Experts of the future will need to be able to assess a company's vulnerability to these sorts of risks and count skills related to safeguarding the image of the business among their competencies.
Digital Bodyguard
This will essentially be a consultant protecting a person's digital identity. Like a bodyguard in the physical world, they will guard against things like doxing, cyber stalking, and other harassment. This bodyguard will help clients to protect their digital identities by cleaning their accounts and digital history, guiding and supporting their virtual lives.
In 2021, nearly 46% of US middle and high schoolers had been cyberbullied during their lifetime, while 41% of adults reported experiencing online harassment, and 24% said they'd been stalked using technology. In some cases, this can be combined with offline harassment or even physical violence. A proactive consultant would help protect children and adults from threats of this nature. When it does happen, they will act as a private digital security force, helping to disrupt the offender, identify them, and prevent similar incidents in the future. They could even help the victim cope with the incident from a psychological perspective. In many countries cyberbullying is a crime, so this profession might be in extra demand in those places.
You can hardly single out a business in which cybersecurity is not relevant. Even companies that don't make money from it still often can have sizeable cybersecurity departments. Apple, for example, has an internal team that handles endpoint security. As technology and business continue to evolve, career opportunities in cybersecurity should remain plentiful and varied long into the future.