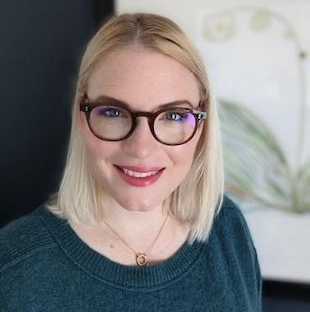 It's been nearly three years since the business world was catapulted into remote work, yet many organizations are still grappling with making essential technology upgrades. They're looking to provide better security for hybrid working, along with digitized production infrastructure, while managing emerging dependencies on the Internet of Things, operational technology, and 5G cellular. Now, they're also contending with challenging economic conditions, supply chain uncertainty, changing business demands, and budget pressures in a macro economy.
To succeed in this new climate, organizations need the agility and efficiency enabled by the cloud along with the security to protect their valuable assets and data. That's why more businesses are discovering they must accelerate digital transformation and adopt zero-trust security to address today's complex business needs.
Securing the Case For Zero-Trust Security
Embracing zero-trust security as a part of any digital transformation strategy has profound impacts, from changing company culture to creating new business models where technology enables innovation, change, and growth. As such, IT and security leaders have a key opportunity to bridge the gap and join forces in educating decision makers on the wide-reaching benefits of zero-trust infrastructure.
The common divide between the different business teams can lead to many misunderstandings around the rationale of embarking on a journey of zero-trust transformation. For instance, executive leaders tend to see digital transformation as a technology issue, moving spending from infrastructure to cloud providers, rather than an integral part of the business strategy that enables their organization to forge new revenue models, increase productivity, and scale without limitation.
Security leaders may confuse a zero-trust initiative as just another digital transformation IT project they have to help support while overlooking the workload reduction impacts on their own day-to-day operations. The deeper value of implementing inline threat prevention and continuous policy enforcement from a zero-trust architecture shifts the primary strategy from detection to prevention, combined with continuous authentication and visibility to limit the impact of incidents and provides rich telemetry to improve response times.
For their part, IT leaders focused on driving the business tend to best understand that transformation is not only about migrating apps to the cloud, but about futureproofing the business so it has all the requirements needed to safely scale, grow, and effectively reach new goals. The majority of IT decision makers agree that secure cloud transformation is impossible with legacy network infrastructure and that zero trust has clear advantages over traditional firewalls and VPNs for securing remote access.
With all the financial, social, and operational pressures on organizations today, it is critical for business leaders to shift perspective and recognize that now is the time to join forces and embrace zero trust as a requirement for enabling our remote workforces, protecting against the most damaging types of cyber threats, and as a high-value growth and business impact driver capable of delivering the significant cost savings organizations need to thrive.
Unlocking Value with Zero-Trust Architecture
Disrupting decades of legacy security and networking principles, the concept of zero trust has evolved into a framework for critically securing our users, devices, applications, and data. IT and security leaders globally are waking up to this imperative to transform their legacy infrastructure as they face more complex business, access, data, and security challenges than ever before. Against a backdrop of rapid digital transformation, a disappearing network perimeter, and evolving threats, organizations turn to zero-trust architecture as the gold standard for reducing risk and enabling productivity in a remote, distributed, and cloud-enabled world.
A comprehensive zero-trust platform has the power to redesign business and organizational infrastructure requirements. It can become a business driver that provides the hybrid work support employees need to succeed, and enables complete agility with:
Cyber protection: a holistic approach to better risk reduction by stopping things before they ever get to the enterprise or the customer.
Data protection: ensure only verified users with appropriate permission can access policy-enforced applications.
Zero-trust connectivity: zero trust eliminates access to the company network and the lateral threat movement enabled by access to traditional routable networks.
Digital user experience: frustration-free access for increased productivity.
Zero-trust architecture brings solving major IT, workforce, and security business challenges within reach by driving greater innovation, supporting better collaboration, and preventing large-scale cyberattacks. On top of these benefits, the right solution will also help deliver significant cost savings. Heeding the call means recognizing that full zero-trust digital transformation is the missing link helping businesses empower and ready themselves today for whatever threats and technologies the future brings.
Read more Partner Perspectives from Zscaler.